Date Posted: Tuesday, 21 September 2021 
Posted By: Mike Prountzos

As we gradually emerge from another difficult year, we find that the world has changed, and our outlook has changed with it. With our 'future normal' still to be decided, the old rules and accepted norms no longer seem to apply. We find ourselves asking the questions: What do we really need to live well and what could we happily live without?
In response to this challenge, Dulux Colour Forecast 2022 palettes reflect our desire to simplify our lives and boost our connection with nature and the people and experiences that matter most.
Dulux conducts year-round research into the latest international and local interior trends set to influence Australian and New Zealand design and the way we live. With international travel off the agenda for now, the Dulux Colour Forecast 2022 – led by Dulux Colour and Communication Manager, Andrea Lucena-Orr, in conjunction with Dulux Colour Forecaster and Stylist, Bree Leech and Davina Harper, Colour Specialist, Dulux NZ – has been informed by virtual seminars such as Future Laboratory UK and Colour Hive, the global Color Marketing Group workshops, forecast reports and engagements with local and international brands.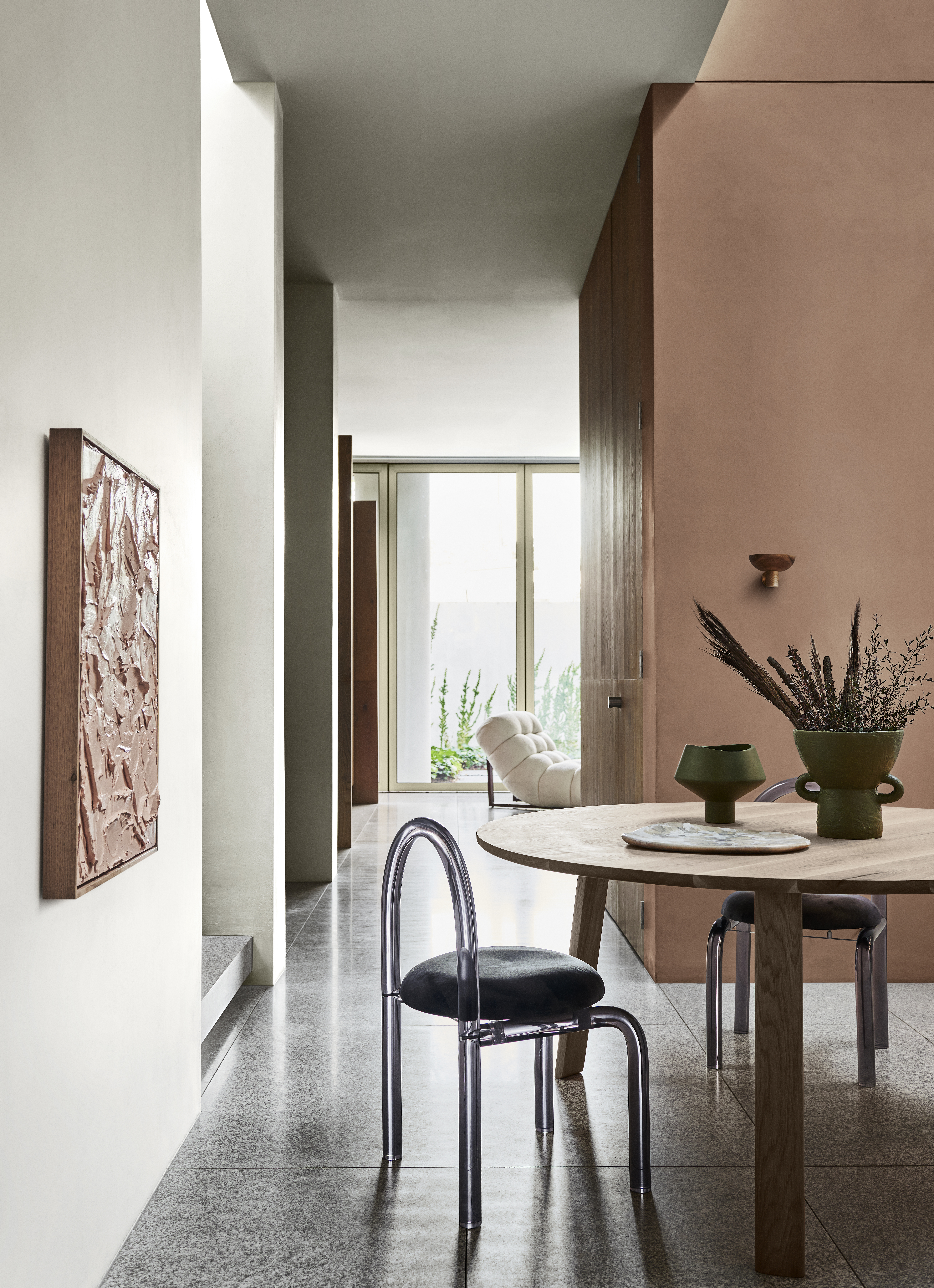 Photographer Lisa Cohen, Stylist Bree Leech, "Blushing Movements" Original Artwork by Felicity Lea
Dulux Colours: Left Wall Dulux Stowe White, Right Wall Dulux New Penny


The Restore palette consists of gentle, earthy neutrals alongside more rugged, natural tones; buttercream, pumice, airy blue, clay, rich forest green, moss and purple-black. These colours speak of
restrained minimalism, soothing our senses and providing the soft backdrop needed to adjust to constant changes in our lives.
Furniture is chunky and reassuring, with curves that follow the lines of the body, accessorised with simple, handmade décor pieces in interesting and often imperfect shapes. Detailing is kept to a minimum, with the focus firmly on form and function. This palette is inspired by our innate need for authentic connection and experience. Interiors have become our cocoon and a place where we can practice wellness and self-care rituals. We're choosing less, however, focusing on more quality items that last and provide comfort above all else.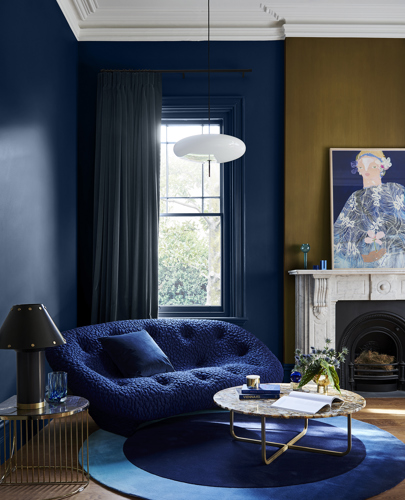 Dulux Colours, Photographer: Lisa Cohen Stylist: Bree Leech
"Kimono" Limited Edition Print by Jai Vasicek, Fenton and Fenton.
With ripe, bolder colours such as petrol blue, desert red and dustyrose alongside pops of vintage gold, the Flourish palette captures our new-found sense of adventure and passion for life. Interiors are layered, expressive and unapologetically individual, with decadent fabrics such as velvet, silk and buttery-soft leather, paired with one-off vintage finds.
Furniture with exaggerated curves evokes a '70s disco vibe, whilst luxe marble nostalgically adds an unexpected elegance. As we move towards more freedoms, these colours have an ability to enrich feelings of empowerment and spark our imagination. With this comes unrestricted expression, inclusivity and a celebration of the diversity in our community.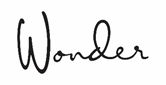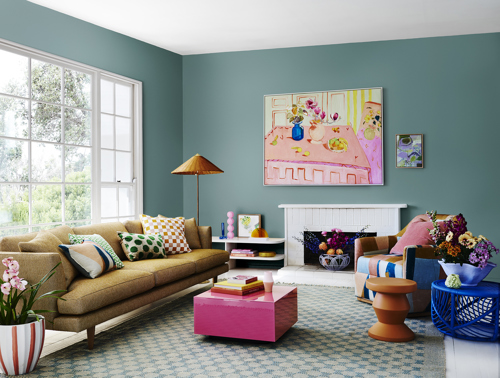 Dulux Colours, Photographer: Lisa Cohen Stylist: Bree Leech
(On wall) " Lemons On A Pink Table" Original Artwork by Helen Mccullagh, Forman Art and Framing,  "Green & Purple Freedom" Original Artwork by Brigita La, Modern Times"Aeonium In A Posy With Kangaroo Paw and Paper Daisy" Original artwork by Dominika Keller, Forman Art and Framing
Wonder is a palette of unbridled joy, featuring light pastels and playful, summery hues such as cornflower blue, lilac, lemon, green quartz and rose gold. Together, they evoke a cheerful and optimistic feel with a strikingly clear message: better days lie ahead. These colours set the stage for regeneration and growth, with unexpected tones drawn from the natural world around us. As we add more colour to our interiors, our imaginations are rekindled.
Surprising combinations highlight the whimsical nature of this look; think quaint florals with eclectic colours and checks paired with sleek, contemporary furniture; needlepoint cushions and fluted glass; or woven rattan furniture set against a wall of candy stripes. Furniture is sustainably sourced or made from recycled materials, underpinning the belief that we all share the wonders of our beautiful planet with a hopeful vision.
For more Dulux Colour Forecast 2021 inspiration visit…

Australia                dulux.com.au/colourforecast

New Zealand        dulux.co.nz/colourforecast